Some of you may have heard that we were expecting a little boy.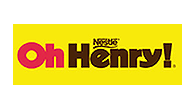 Henry Charles was born on 15 OCT at 7:37 PM, after a short (but intense) labor. It was hard on Julie as well. He weighed 7 lbs 12 oz and was 21 inches long. So pretty much the same size as Lucy at birth. Poor kid even looks like Lucy! Henry is my grandfather's name. Charles is my middle name, my dad's middle name, and my great-grandfather's name. So we definitely kept it in the family this time around.
Needless to say, his sisters were very excited and have been so cute in welcoming him home. Even Gwenyth has shown an interest.
Here are some pictures:
Everyone has been so wonderful. Thank you. My momma tolerated the girls for 48 hours and left us with a great meal. Thank you so much. We came home from the hospital on Friday (which was Julie's birthday) to find that Tausha (well, Brian, I guess) had decorated our house with balloons and a big "It's a boy!" sign.
More pictures here: http://www.flickr.com/photos/midder/